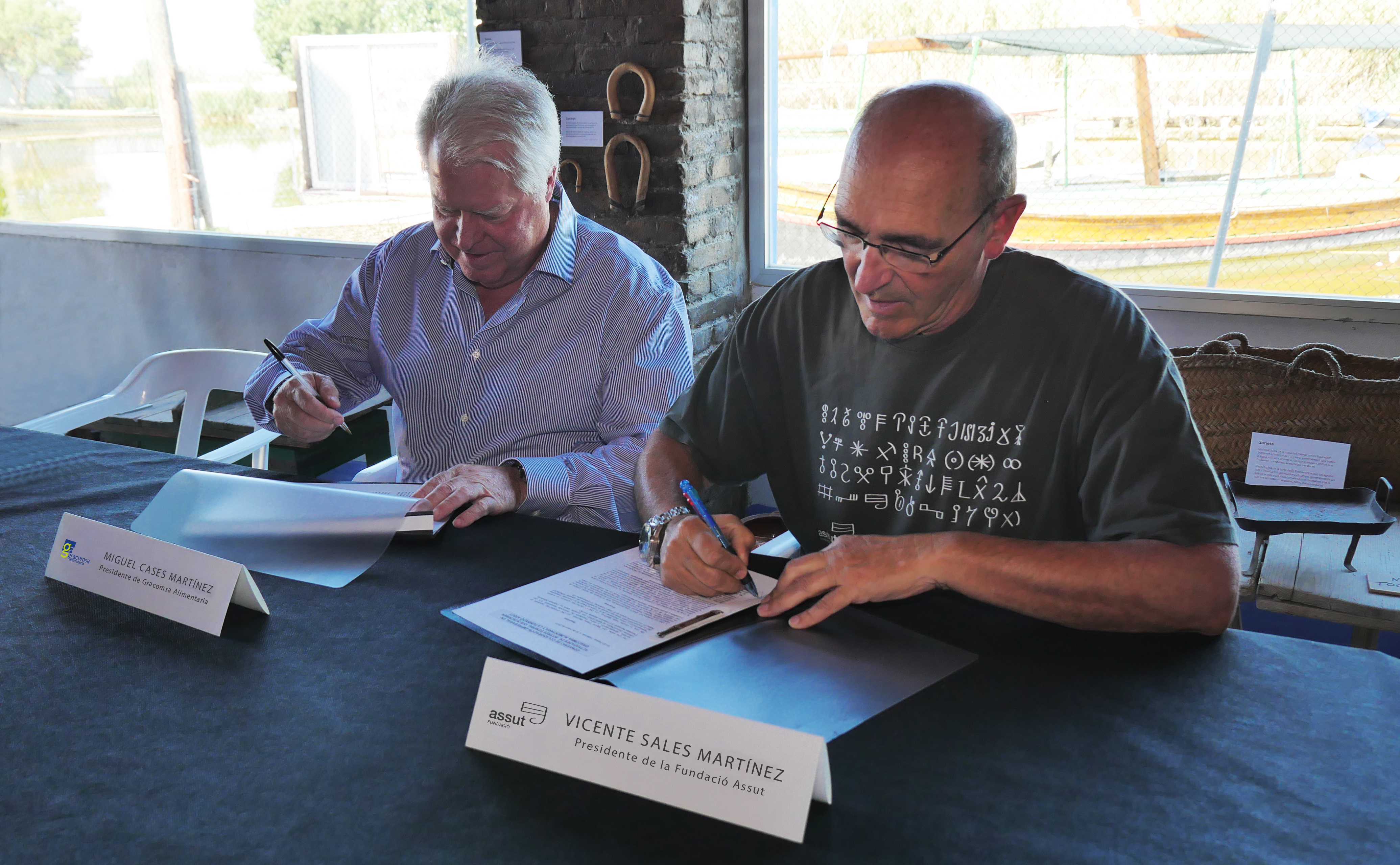 Los presidentes de Gracomsa Alimentaria y de la Fundaciò Assut, Miguel Cases Martínez y Vicente Sales Martínez.
The Presidents of Gracomsa Alimentaria, Miguel Cases Martínez, and Fundació Assut, Vicente Sales Martínez, have signed a business collaboration agreement which will allow them to fund
Cerca Program, a weekly plan of guided-visits conceived to spread and defend the nature and
landscape values of La Albufera (Valencia), near our industrial headquarters in Catarroja.

This agreement will allow up to 15,000 schoolchildren and 30,000 visitors in general in the season 2015-16 to see up close a unique wetland in Europe, discover its natural ecosystem and see first hand how inhabitants and workers use it traditionally in a sustainable way.
Cerca Program visits generally take place at weekends and begin in Trilladora del Tocaio, a singular building located on the quay in El Palmar which, traditionally built for rice threshing and storage, is now Fundació Assut's environment promotion workshop and operational centre.